Our Mission
Serving the Black Baptist Church community and constituents throughout the Pittsburgh area and vicinity by providing:
Collective Christian worship and fellowship.

Comprehensive preaching opportunities.

Progressive Christian education and Bible study.

Inclusive auxiliary ministry development and support.

Responsive, community-focused programs and efforts.

Providing social services and referrals to senior citizens, low income families and economically depressed neighborhoods to enhance their opportunities to reach their full potential.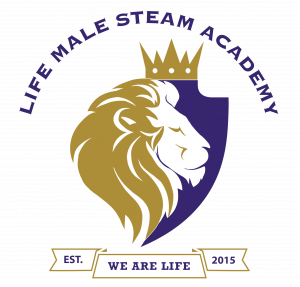 LIFE Male STEAM Academy
Founded by Dr. Darryl T. Canady & Rev. Taleeta L. Canady, the LIFE Male STEAM (Science-Technology – Engineering – Arts – Math) Academy is the only K-12 male academy in the region with a STEAM-focused course of study. Teachers will prepare students using inquiry-based science and math education, an integrated curriculum, project-based group learning and career awareness.
The mission of LIFE (Living Intelligently Fulfilling Expectations) Male STEAM Academy is to prepare all male scholars for college success and career readiness and to serve as a catalyst to increase the presence of African American males in the STEM pipeline. Entities who have partnered with us include The Heinz Endowment, Eden Hall Foundation, Carnegie Science Center, Yamaha, Intel, Carnegie Mellon Create Lab, University of Pittsburgh Center for Urban Education and Community College of Allegheny County to name a few.
Classes for rising 6th and 7th grade male scholars will begin FALL 2021
Grades will be added each year until 2029
Registration is underway
​​​​​​​For more information, call 412-867-6209 or 412-709-3480 or email at admin@lifestream.org.
Our Location
Allegheny Union Baptist Association
2700 Centre Avenue
Pittsburgh, PA 15219
t. 412-687-2749
f. 412-687-2812
Welcome to Amachi Pittsburgh!